The commitment of a leader for 45 years
Willemin-Macodel is a supplier of innovative machining and robotization solutions. Independent company, located in Delémont in the Jura and at the heart of microtechnology. Our goal is clear: to meet your highest requirements. We develop dynamic, productive and flexible solutions based on a perfect understanding of your requirements. Leader and expert in turnkey machining solutions, Willemin-Macodel is committed to you.



Multi-process machining from bar stock
The very high demands of the markets, the trades as well as the complex manufacturing and production criteria, accompany Willemin-Macodel in the development of complete solutions.
Interview with Denis Jeannerat, EPFL engineer and technological director at Willemin-Macodel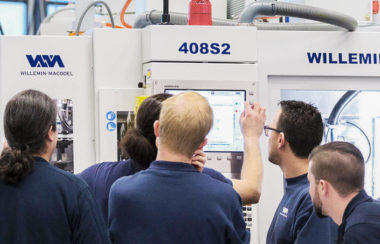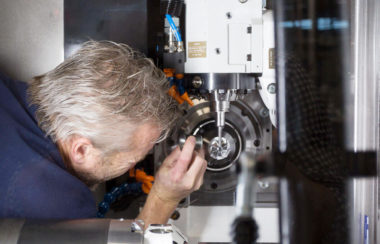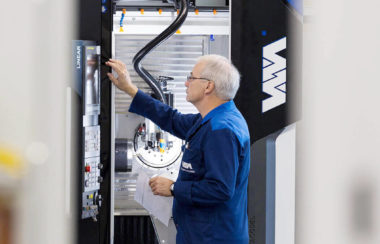 Product range and automation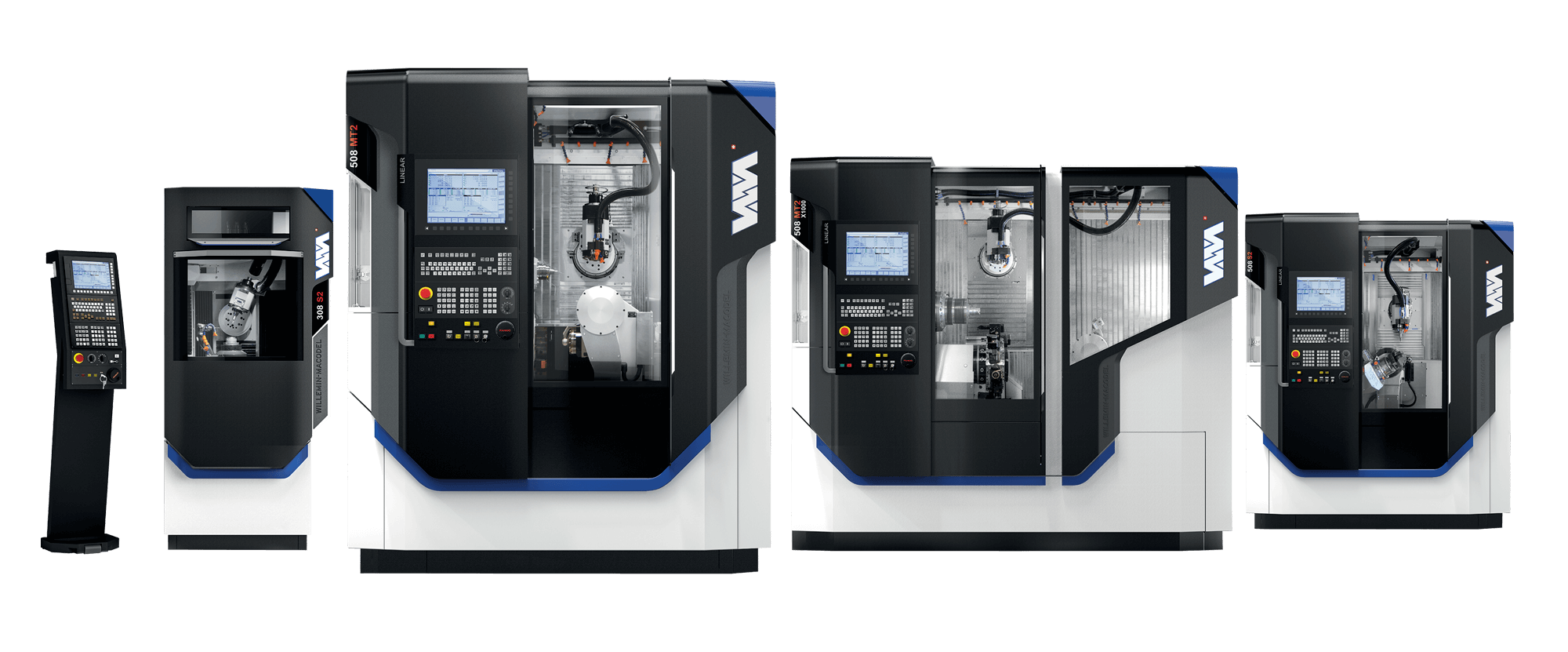 Machining Centers
Precision and durability
Our machines are central to our solutions. They are the result of more than 45 years of expertise in machining complex parts. Precise, reliable and flexible, they represent Swiss engineering in its purest form
Product range and automation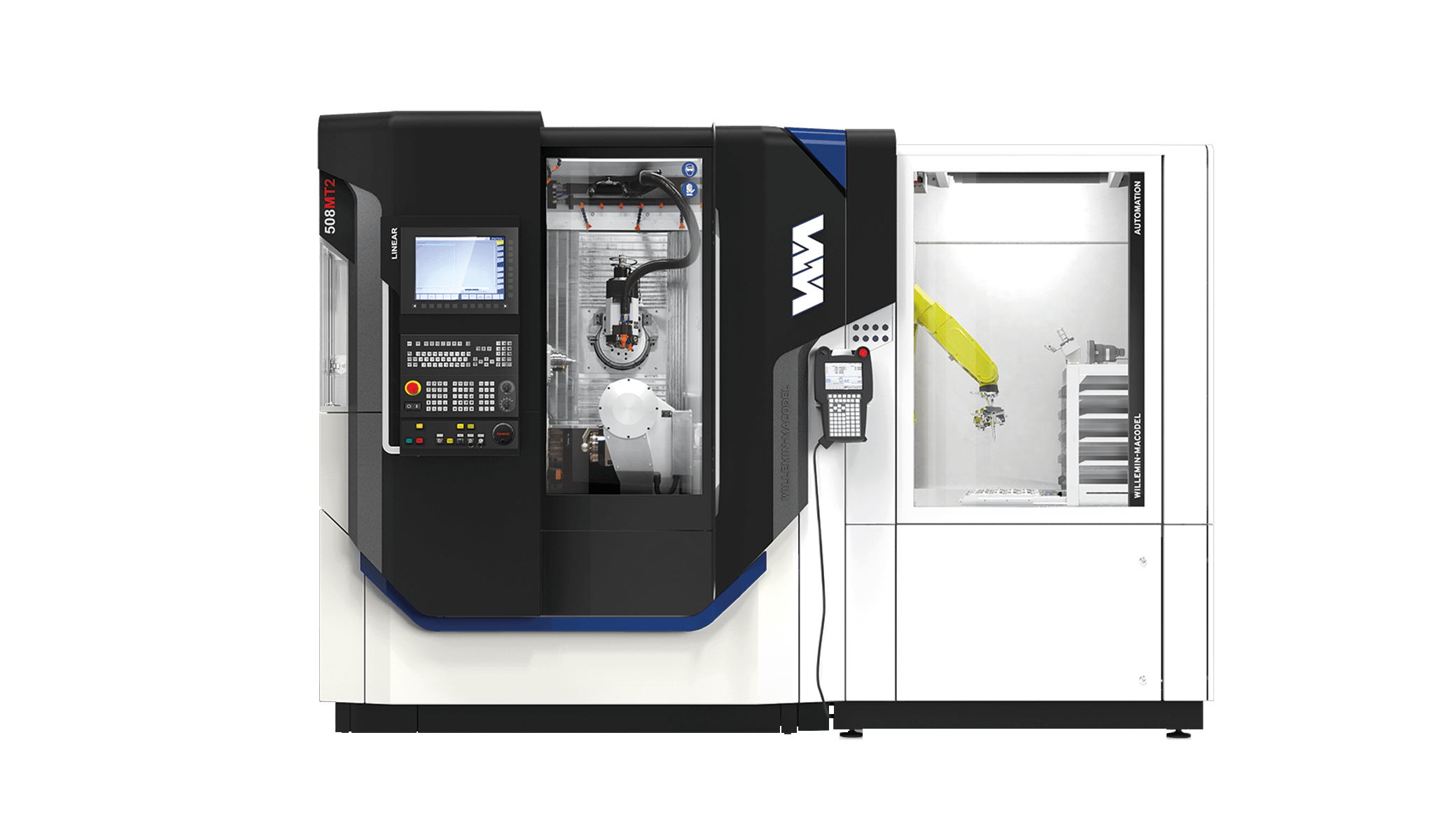 Automation
customized integrated solutions
Robotic automation offers more possibilities: handling of pallets or fixtures, positioning and orientation of workpieces, cleaning and blowing of the workpiece and pallet set-down surface, and complete management of blanks, finished parts and scrap.
Pioneer of innovative machining solutions
Since 1974, we translate the needs of our customers into productivity gains
Willemin-Macodel develops unique solutions for each individual order. This is how our experience and technologies enable us to meet the specific needs of our customers.
SUPPORTING YOU FROM DAY ONE
We offer our full range of expertise right from initial contact. We are experts in pairing tools and materials, machining procedures and also clamping equipment. We take care of the final tests, perform commissioning then monitor each machine throughout its service life.
STAGES
All projects need to be managed. That's why we work in close partnership with our customers to ensure that the required solution fulfils the objectives, even if the project changes during the process.
CUSTOMER REQUIREMENTS
Studying drawings, own specifications, machining economy and management methods.
TECHNICAL ANALYSIS
Morphological analysis of the parts to be produced, topology and metrics, tolerancing and surface finishes
FEASIBILITY STUDY
Part modelling, definition of part/machine interfaces, machining strategy, operating procedure
PROJECT DEFINITION
Defining the machine and the required degree of freedom, space configuration
CLAMPING METHODS & CUTTING TOOLS
Defining gripping surfaces, studying clamping methods and defining cutting tools in accordance with the operating procedure
CUSTOMIZATION. DESIGN & SOLUTION
Detailed study of the machine with workpiece infeed/outfeed, tool changer, swarf/cutting fluid processing and protection
AUTOMATION/ROBOTIZATION
Defining and studying automation based on the customer's production management process
PROGRAMMING & CONNECTIVITY
Creating the human/machine interface, management software for the production cell and workpiece programs. Integrating the customer's machines in the cell (Industry 4.0)
MACHINING PROCESS
Developing and validating the complete production process integrated in the customer's production workflow
LONG-TERM SUPPORT
Technical support, preventive and remedial maintenance, supply of spare parts throughout the product's service life
THE EXPERTS IN COMPLEX, HIGH-PRECISION PARTS
No matter what part you want to produce, we'll find you the right solution. Small/large scale and even single unit production
Flat parts
The machining spindle occupies a single orientation in relation to the part for all machining operations on a single face. By turning over the part, it is possible to machine a second associated face which will necessarily be parallel to the top face
Polyhedral parts
The machining spindle's access to all sides of the individual polyhedron means the machine must have extra axes. In most cases, consideration must be given to how the part is gripped, which will reduce the machining spindle's access to all the machining sides, mainly the contact side.
Complex parts
The part should be positioned so that the spindle can access all the faces of the polyhedron. It should be able to be rotated quickly around its axis of symmetry in order to be able to create cylindrical revolution surfaces and internal or external diameters by turning.
Coming up
News and events